Easy Coach Celebrates 20 Years Bus Empire Business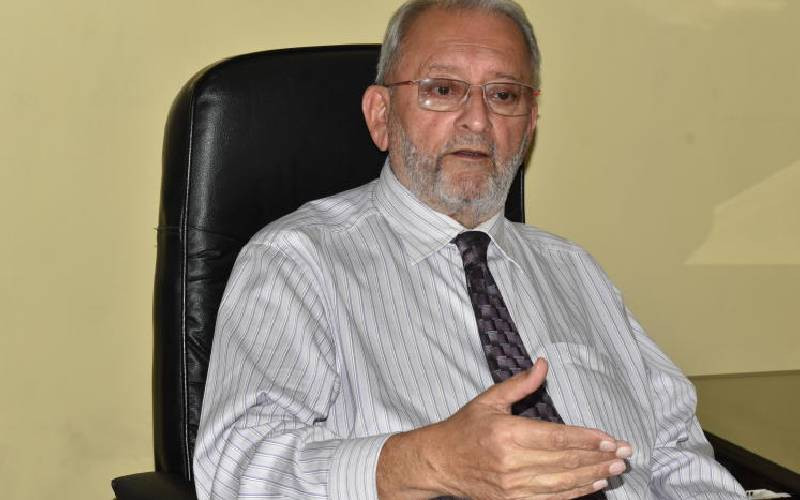 After 17 years of employment, Azym Dossa decided to venture out on his own. He had begun the job on a two-year contract and before he knew it, he was pushing almost two decades revising fares and handling customer complaints.
Mr Dossa liked the job and was passionate about the transport industry, especially long-distance travel.
He pooled funds from a few friends and Easy Coach was born.
Mr Dossa shares with Enterprise the secrets of running a top bus company for the last 20 years, trends in long-distance travel and the structures he's set if he retires.
For the last 20 years, you have served as the Easy Coach Managing Director. How and where did it all start?
Before Easy Coach, I worked as a chief financial officer for another company where I was on a contract. And when my mentor in that firm passed on, I felt it was time for me to move on.
I then joined hands with a few friends and we started this company. They supported me financially and we still work together as partners even though they are now busy running their businesses.
My contract with my employer was for two years, but before I knew it, 17 years had passed. I had forgotten to move on. I continued because it was interesting and I was passionate.
The job was about revising fares and handling financial complaints. Today I am happy to be in the same business.
You pack a 38-year experience in the transport business, how and what did it take to rise to the top?
We started with seven buses going from and to Nairobi and Kisumu. We then bought four more buses. And when the company became stable, we started buying up to 12 buses a year for three years, then we went to 24 buses a year, pre-high season. They are utilised immediately and paid back, it worked out properly.
Choosing the seat configuration was very important, we went for the 34 seaters to give more comfort and legroom.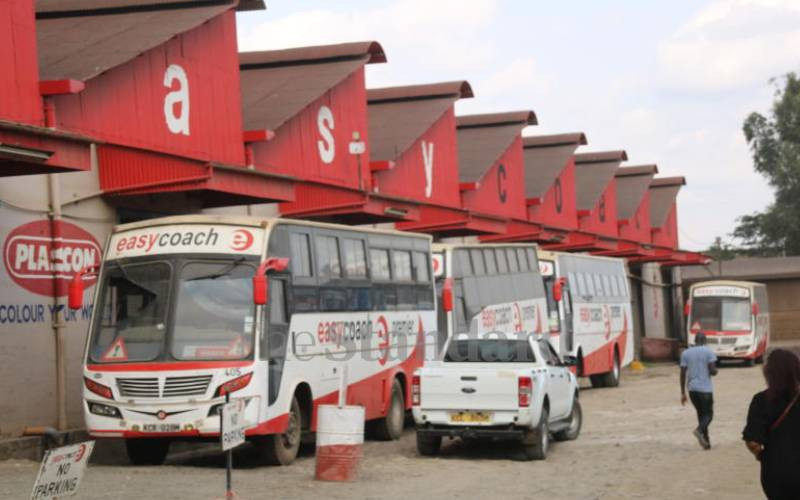 We still operate that way except for our latest fleet which has longer buses and we can comfortably put in another two rows of seats.
During peak times, the seats become critical for the passengers and for the fare that you collect, off-peak time, it is going to consume, the same fuel, time, safari allowance and inspection.
We have both good and low months where the fares go up and down. Unexpected things also come along the way like fuel prices suddenly shooting up. Right now, we are paying 50 per cent more than what we did two years ago, and that has to be recouped from the fares. We have to bring efficiency and not elbow out the passenger.
Was the transition from employment difficult?
I always believed the main thing was customer satisfaction – even at the expense of making losses.  When I started, there wasn't a single company that had a washroom, in any of their facilities or waiting lounges.
On day one, we started with waiting lounges and washrooms, also the waiting lounges were big enough.
We also ensured there was no stopping on the road to pick up passengers and jeopardise those on the bus, this was also for security.
What was the most challenging part of starting your own business?
The main challenge was the cost of doing business. Fuel is one of them, but even the counties now want to charge permits, even if you don't have an office there.
The most trying time was the Covid-19 pandemic because we were led to believe that it would go away sooner than it did.
How much capital did you need to start this business?
When we brought the buses on the road, they cost about Sh4 million each, now the same would cost about Sh14 million each and that's a big hike.
Your accounting degree must be handy in running the business
It is very useful for working out the numbers. And not only accounts but looking at the rate of returns.
Do you work with family?
No. I have two boys both of whom are outside of the country and are in the medical field. When I tell them to come and help me out, they say they can't. We have 800 employees across the country. I have thought of succession and what happens next, it is good to have proper CEOs and general managers who are doing it the way you would do it in your presence. It is good to rest.
What drives you?
Patience does. I feel this is a challenge that I started and I want to ensure it is going the way I anticipated. And when the time is right, someone will come and buy us out or buy me out. Everything is for sale.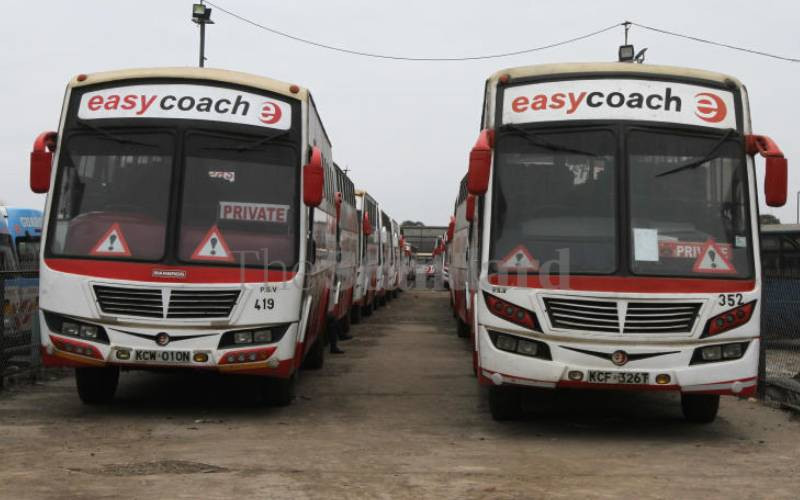 What is your vision for the company?
I want to keep it financially healthy. Somewhere along the line, I will have to sell it. We have had some offers in the last two or three years but were not the right valuation. But, somebody will come back.
Which routes do you ply and what informs such a decision?
We do not go to the central, eastern and coastal regions of Kenya. It is a big market that one could expand but that is a kind of incentive for the future buyer.
It is a big market, so many things we have overlooked, maybe we didn't have the expertise or we were satisfied with what we had. Right now we are only in western Kenya. When I shift my focus to that and turn my eyes off western Kenya, I might lose some things.
It is not a question of taking risks but being able to administer and manage them properly. There is plenty of competition and other formidable companies. That is for young people to say, I want a piece of it.
Break down the Easy Coach business model
It is just a normal intercity bus company. We are missing a lot to upgrade, we are just trying to be competitive in East Africa.
Besides me and my technical director, we have three other stakeholders who don't involve themselves in the day-to-day operations but we send them reports for every end month and they ask questions because they have invested.
Two or four times a year, we have shareholder meetings on what steps to take.
How do you acquire and manage a fleet?
Lately, we have started to increase our fleet with different models of buses. We have already acquired 11 in the last two months, and about ten are coming in the next month or after.
We are now thinking of Easter, which means a break for schoolchildren and back to school. We also have to think of the low demand time, it is not viable to just pack the buses. We also want to concentrate on corporate hire.
What is the future of long-distance travel?
I don't see a problem – perhaps the development of the railway, but it has always been there. Currently, we have 75 buses. At one time, we had 105. During the peak of the pandemic, we didn't increase the fleet and disposed of the older ones.
We are now buying and probably optimising on a certain figure, could be 85 and when we see more demand we will increase. The turnover was great as planned and better than our projection until Covid-19 happened.
Parting shot?
We are in this and have to do it to the best of our ability. We have to keep the customers in mind because they have to assimilate the impact of travel.
We have staff whom we have to ensure are not declared redundant because of mismanagement. It's the customer and the staff that make us, they pay our salaries.