Here is the man who escaped death row twice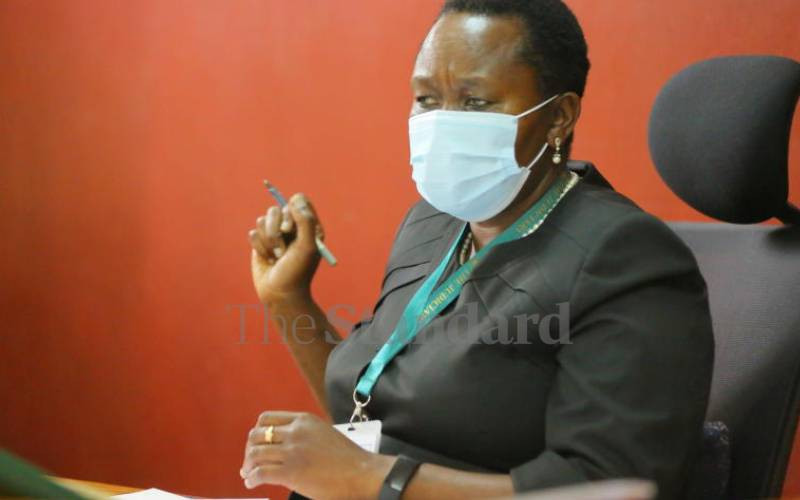 Regardless of how heinous, an accused must be informed of his rights in court. A repeat violent robber used this technical failure to avoid two death sentences in the last 15 years and is now back in society.
Benson Ojoo was released on technical grounds by the High Court in Bungoma last Wednesday, just as he was by the High Court in Busia in 2011.
On January 25, 2012, Justice Rose Ougo released him again, saying the lower court violated his fundamental right to a fair trial by imposing the maximum sentence appropriate for the capital offence he committed.
The Bungoma magistrate's court sentenced Ojoo to death for robbing Moses Mulama of his Toyota GL worth Sh700,000 and some Sh11,800 on August 18, 2014, before hitting him with a metal rod and leaving him for dead.
Justice Ougo said the lower court failed to inform Ojoo of his right to be represented by a lawyer of his choice throughout the trial, in violation of Article 50 of the constitution.
"The trial court, having failed to inform Ojoo of his right, denied him the chance to be represented by an advocate of his choosing despite having to put up a defence for a serious offence. The subordinate court's failure renders the trial a nullity," she said.
Death sentence does not help reduce crime, do away with it

Death penalty in Kenya targets the poor, report says

Three judges endorse life sentence for man who defiled gir

Why it's decision time for Kenya on death penalty as countries shun it
She emphasised that an accused person must be informed of his rights during their first appearance in court and that a court should not rush to take a plea before ensuring that all criminal trial procedures have been followed.
Ougo would also dismiss the state lawyer's request for a retrial of the serial offender, saying it would be unfair because he had spent a significant amount of time in custody by the time the judgement was read to him.
"Although there was overwhelming evidence implicating Ojoo of the offence, I have taken into account that he was charged in 2014 and the failure of the trial magistrate to comply with Article 50 (2) (g) is glaring," she said as she set aside the lower courts judgment of June 2, 2016.
"I have also taken into account the fact that Ojoo has been in prison for six years and was in remand custody for almost two years. In these circumstances, a re-trial may not be feasible. I, therefore, allow his appeal, to quash the conviction and sentence. Ojoo is set free."
After exploiting technical omissions in his convictions and sentencing, the serial offender would hear "you are set free" from the hangman for the second time.
The same words were pronounced by the High Court in Busia on June 9, 2011, after the Busia Principal Magistrate's court sentenced him to death on two counts of robbery with violence in 2006.
The hardened criminal would later appeal his conviction and sentence, saying the prosecution failed to positively identify him, that the evidence against him was contradictory, and that the magistrate failed to record which language was used in his trial.
As fate would have it, the high court found the latter ground, a technical one, to be sufficient to grant him freedom, despite knowing he would abuse it again.
"On perusal of the proceedings, we agree with the state lawyer that the language of the court or any interpretation thereof is not shown on the proceedings of June 6, 2005, when Ojoo took a plea.
"This is in contravention of section 72 of the former Constitution which was in force during the trial and section 198 of the Criminal Procedure Code," said justices David Onyacha (now retired) and Florence Muchemi of Busia in their judgment delivered on June 9, 2011.
The justices said the failure to record the court's language when the robber first appeared in the dock demonstrated that the court did not inquire about the language he understood to ensure he understood the proceedings.
This omission, which Ojoo raised in his appeal after being sentenced to death on March 17, 2006, led the judge to rule that his death sentence was a mistrial.
"His appeal is therefore successful and the conviction and sentence are hereby set aside. Ojoo is set free," they said in their judgment going on to explain whether he should be retried.
"The state law did not apply for Ojoo's retrial. We suppose the reason is that this matter is an old one. The case was registered in court in June 2005 and the trial was concluded on March 17, 2006. Ojoo has been in incarcerated for about six-and-a-half years which is a long period."